Sponsors
If you are e chickenfarm, we would ride down in a chicken costume. If you are a beercompany, we would be more than happy to drink more. If you are a florist, we would even put a plant in the HUB... yes we would go far. But how far do you go? If you have any business idea, we are more than happy to talk about it. If it's a documentary, photo lovestory, motorbike shop, articles in magazines or what so ever... we are open to it!
Please contact us with your idea anytime.
e-mail: info@findingrichard.com

The Do-it-yourself motorbike workshop in Zurich, where you can prepare you bike for your journey. Tools, workshops, know-how and a bar is welcoming all travellers around the world.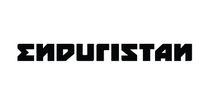 Enduristan engineers and distributes first class motorcycle luggage. For us, off road traveling has been a fixed part of our lifes for years. All our new developments are based on this rich pool of experience. The results are products with high functionality, innovative details and best quality - exactly as they are needed for a ride through Enduristan.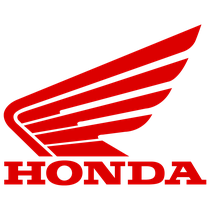 After World War II, the use of auxiliary engines mounted on bicycles spread quickly in Japan, making it easier for people to move around and transport goods. This was the starting point of manufacturing for Honda. Ever since, Honda has given shape to wide-ranging joys and the fun of riding on two wheels, through such products as the Super Cub, which went on to become the standard in commuter models, and the Dream CB750 Four, which triggered an unprecedented sports bike boom across Japan. Not to forget the release of the unbreakable Africa Twin in the late 80s.
Making motorcycles with the basic goal of bringing joy and satisfaction to people serves as the starting point of Honda.
Buy a K and be part of the trip!
Everybody who doesn't know where to throw their money, you are welcome to support us! Think about your health and invest in findingrichard instead of drugs and alcohol! Don't buy goods you throw in a couple of months! Invest in love and your inner peace by supporting us and our trip! Be part of the adventure and donate a us some kilometers fuel:-) Convinced?
We thank our donators:
May the good fall upon you...
Alfi und Brigitta Signer 378.79 KM
Steffi v. D. & Simon 10 KM
Joel 15.5 KM
Mauri 7.75 KM
Fabian 7.75 KM
Nadia und Thomas 10 KM
Sandra 75.75 KM
Ramona & Andy 31 KM (nöd umgheie)
Big Bob 15.5 KM
Alexandra 3 KM
Simon 30 KM
Dani 1 KM
Hitz 1 KM
Karthik and his lovley wife 90.90 KM
Peter Müller 30 KM
Jonas Kiefer 10 KM
Martin Schmid 100 KM
Elisabeth und Louis Bourdon 500 KM
Stefan Paraschivescu 100 KM
Ernst und Susanne Räth 400 KM
Stephen Schröder 10 KM
Claudia Thalmann 151 KM
Ashkan "the doc" 50 KM
Andi Caduff 50 KM
Ania 75.75 KM

Fabian 80,3 KM

Julia 30 KM

Alexandra + Sandro 90 KM

Edu 15.17 KM

Maria 10,8 KM

Roger 30 KM

LEA 22 KM