Alex's Bike - Honda Africa Twin RD07 '96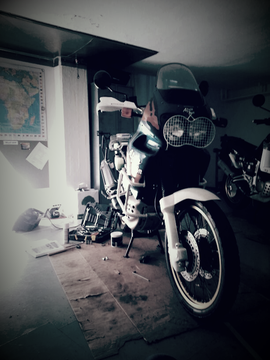 Welcome to the mechanics room. I will show you what I do on my bike to make it Africa fit. Honestly, we had no clue about mechanics. But we bought ourselfs books and started reading. Finally my twin looks like a naked bike... fingers x-ed that no screw will be left, once its built back! ;-)
AT upgrade during spring 2015
After my crash in Namibia I anyway needed a new front, so I decided to rebuild my AT to a Rallye-Travel Bike. I want the option to race a rallye and still be able to load my bike and travel far. Let's see where this will lead me. 
Work in progress... first step to rallye
Rallye fairing and head lights Rugged Roads
Rallye Set from Touratech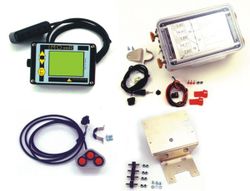 With the rallye set of touratech you get: 
- IMO-100R rallye computer incl. sensor and installation hardware
- FB-RALLYE Bar Control for IMO computer
- RB-TT Roadbook Holder with integrated lighting, remote control 
and electrical drive
- RB-I adapter plate for mounting the IMO-100R to the RB-TT 
Roadbook Holder.
AT upgrade during winter 2013/2014
The last winter before the great journey down south. Last chance to beef up my Africa Twin to stand an 18000 km ride!
Brembo and Hi-Q break pads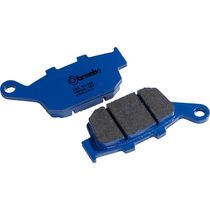 New front and rear break pads. Hopefully they will break when needed. Finger's xed...
SW-MOTECH footpegs KIT
Wider footpegs for a better stand while riding standing. Much more comfortable then the small original ones. Looking forward to long standing offroad stretches on my new SW-MOTECH footpegs.
WIRTH progressive fork springs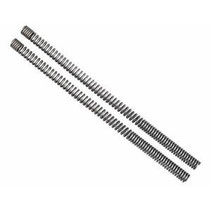 The life of a fork spring is a hard one: The job of fork springs is to respond gently at first and, as the load on them increases, to resist bottoming out. This is extremely difficult to achieve with linear springs. What's more, they tend to lose their strength and tension with age. This is where the progressive fork springs from Wirth come into their own, as they have been proving over many years. You'll love these fork springs whatever bike you ride!
D.I.D. racing chain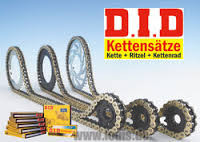 D.I.D chain kits come with front and rear sprockets from brand-name OEMs Sunstar, ESJOT and JT. Milled sprockets made of high-grade steel guarantee long service life. 
AT upgrade during winter 2012/2013
The winter was cold and long... fortunatelly we found shelter at weststrasse in Zurich, where we added some value to our beloved Africa Twins.
Wilbers 641 suspension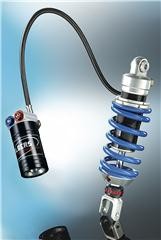 I was reading a lot about suspensions. There is a big debate about pros and cons of the Wilbers or the Öhlins. At the end, many people wrote, that with Wilbers you get the same good quality as Öhlins, but for less cash. It also convinced me, as Wilbers is setting the suspension according to your weight and driving preferences. And on top I recommend to check the Wilbers Website... I found it sexier then the one from Öhlins ;-) 
After the first test ride on tarmack i can feel the difference to the old showa suspension. It just feels more stable on the road. Can't wait to go off-road...
Check more pix and story about the Wilbers on our BLOG
Centerstand from SW-Motech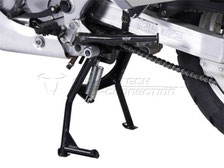 For travels you need a centerstand, I have been told. In fact, you should be able to work on your bike in all conditions, therefore a centerstand is always handy. the extra weight sucks, but what to do... I will probably save on weight with the tecno ion-batterie (only 0.8kg!!). But this for next year.
Good to know:
Be aware, when fixing the SW-Motech centerstand to the AT RD07, you need to take away the exhaust first, which was more work then expexted. To put the springs from the centerstand in the right place needs a good portion of strenght in case you only have a screwdriver in place.
Touratech Hand Protectors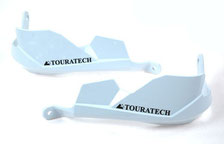 The days of the dumbo elefant ears are over! Finally! Touratech has some nicely shaped hand protectors for the old Africa Twin RD07. Basicly they protect your brake and clutch levers aswell as your hands better.
Kaoko Cuise Control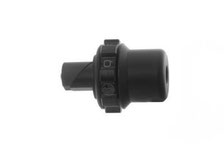 The Kaoko Cruise Control comes in handy on long straight roads, just at the moment when you loose you feelings in your right hand. With the Kaoko CC you can secure your accelerator in position. 
Handelbar Risers 25mm
For a guy with 184 cm Handelbar Riser of 25mm are just perfect. If you ride standing from time to time, it really makes a difference. The good thing; unlike other bikes, with the Africa Twin you don't need to adjust all the cables, when rising the handelbar 25mm. Therefore it's a quick and easy operation.
Headlight Protector Steel Grille
Ok, it's just pimping to be honest. but it looks just awesome outdoorish! The grille comes from Touratechand yes, I might will use it as a BBQ on travels! Who knows!
K60 Heidenau Tires 90/90 21 & 140/80 17
Shido Lithium Battery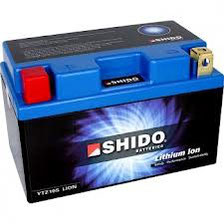 One major advantage is the massive weight reduction with the Shido lithium battery technology! From 5kg down to 1kg! on top it is also more powerfull and shouldn't discharge as fast as the conventional ones. let's see! 
Technical Data AT RD07
 

Service Infromation
Front Fork Oil cc (right leg)
:
635cc
Fork oil grade
:
5w-fork oil
Valve Clearance Cold - Inlet
:
0.13mm - 0.17mm
Valve Clearance Cold - Exhaust
:
0.18mm - 0.22mm
Cooling System (litres)
:
approx 2.0 litres
Engine Oil Grade SAE
:
sae 10w/40
Engine Oil quantity with filter (litres)
:
2.4 litres
Engine Oil quantity (litres)
:
2.2 litres
Engine Oil quantity (mm)
:
118mm
Idle Speed (rpm)
:
1200 +/- 100 rpm
Spark Plugs Gap (mm)
:
0.8mm - 0.9mm
Chain Freeplay mm
:
35 - 45mm
Float Height
:
7.0mm

 

 

 

Brakes

Front
Twin Disc
Front Disc Size
276mm
Front-Pistons-per-caliper
twin piston
Rear
Disc
Rear Disc Size
256mm
Rear-Pistons-per-caliper
single piston
Brake fluid
dot.4
Dimensions
Length
2315mm to 2380mm
Width
905mm
Height
1430mm
Seat Height
870mm
Wheelbase
1565mm
Ground Clearance
225mm
Dry Weight
210kg
Fuel Capacity
23 litres
Reserve Fuel Capacity
8 liters approx.
Electrics
Voltage
12v
Main Fuse
30A
Ignition
cdi with electronic advance
Spark Plugs
NGK-DPR8EA-9
Bulb-Headlight
60/55w
Battery
12V-12AH
Ignition Timing
10 BTDC at idle. [ fully avanced 30 BTDC at 4,500rpm ]
Engine
Type
Liquid Cooled 4 Stroke V Twin
Bore x Stroke
81x72mm
Compression Ratio
9.0:1
Displacement
742
No. of Valves
6
Carburation
2x36.0mm keihin cv type
Carburation Main Jet
front #118,rear #122
Pilot Screw Setting
2-1/4 turns out
Transmission
Clutch Type
Wet Multi-plate,cable operated
Final Drive
chain-sprockets
Transmission
5-speed constant mesh
Misc.
Motorcycle Style
Dual Sport/Adventure
Frame
single down with double-loop cradle,rectangular section
Suspension
Front
43mm oil damped telescopic forks
Rear
single shock obsorber,rising rate linkage pro-link box
Front Travel
220mm
Rear Travel
210mm
Tyres
Front
90/90-H21-54s Tubed
Rear
140/80-R17-69H Tubed
Wheels
Front
21 inch spoke
Rear
17 inch spoke